Few things are scarier than getting arrested and charged with a crime. If this happens to you, it's important to make sure that your rights are protected and that you are able to assert a strong defense. Legal representation and a powerful defense can be the difference between time behind bars and getting the charges against you reduced, or even dropped altogether.
Don't think twice when it comes to your freedom and hire a criminal defense attorney. Contact Dianna Cole, the skilled South Bend criminal defense attorneys at the Cole Law Firm, LLC for immediate legal assistance. Dianna has over 15 years of experience handling challenging criminal matters in South Bend and surrounding areas. She works hard, aggressively defending clients, and has a history of getting results. She knows your future depends on it.
Indiana has some of the toughest criminal laws in the country. Highly-skilled state prosecutors won't hesitate to begin working on their case against you the moment you're placed under arrest. Hiring an experienced criminal defense attorney like Dianna can level the playing field and give you the best shot at securing a positive result.
Dianna Cole focuses on DUI/OWI, Traffic Law, Expungements and various Class A, B & C Misdemeanors:
DIANNA COLE DUI / OWI ATTORNEYS
DUI & OWI
It is common for our prospective clients to ask about the difference between DUI and OWI. In Indiana, there is really no difference. DUI and OWI are simply different acronyms for the same crime in Indiana: Operating While Intoxicated. In reality, a conviction for operating a vehicle while intoxicated can cost you much more than money. It can also jeopardize your freedom, your driver's license and perhaps even your job. With such serious consequences on the table, you should settle for nothing less than a proven attorney with demonstrated experience in the DUI field.
PLEASE REMEMBER: A DUI OWI conviction has the potential to affect your life in multiple ways. In addition to worsening your criminal history, Indiana drivers with DUI OWI charges are likely to face legal consequences from their convictions. This is not a situation in which you should try to handle your own defense; the consequences may follow you for the rest of your life. You need an effective DUI & OWI attorney who is dedicated to helping you fight your charges.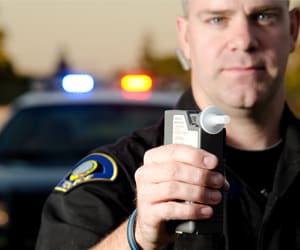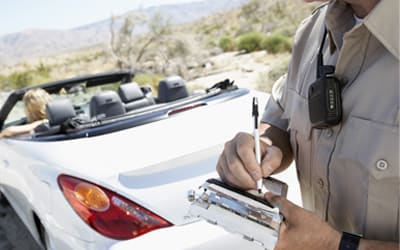 DIANNA COLE DEFENSE ATTORNEY FOR
TRAFFIC VIOLATIONS
Drivers in Indiana are cited for traffic violations and must deal with the prospect of paying fines, attending traffic school and accepting higher insurance premiums. Depending on your specific traffic violation, you could have your driver's license revoked. It's not easy dealing with the Bureau of Motor Vehicles (BMV) on your own. The BMV assigns points for certain driving infractions, and too many points can lead to a driver's license suspension or even designation as a habitual traffic offender.
Some traffic violations are more serious than others and in fact, some tickets require nothing more than paying a fine or attending traffic school. However, other violations can be very serious and require an attorney to navigate the system. Otherwise, violators could end up losing driving privileges, paying high fines, or worse.
Dianna Cole never underestimates the severity of speeding tickets or related traffic violations. Our clients come to us because we have built a reputation for getting results.
If you find yourself with a Traffic Violation and feel you may need help. Call Dianna Cole at 574.288.7820.
For information on legal services or to schedule an appointment with Dianna Cole call 574.288.7820 or click here